Animal Care PA (ACPA) invites your entire veterinary practice to participate as a team to help us raise money for animals in need!
Bark in the Park, Animal Care PA's major annual fundraising event, includes a 5K run, 10K run and 1-Mile walk as well as a Pet Costume Contest. This is our 11th year hosting the event, and the first time being completely virtual.
Traditionally the event was held in Harrisburg, PA each October. Since this year is virtual, that means veterinary hospitals ALL across the state and nation can easily participate! In addition to running, walking, and fundraising, you can participate in our Virtual Pet Costume Contest.
Your practice and patients benefit from ACPA programs through:
This is your chance for your practice to get major exposure through social media, engage with clients, and do good for the veterinary community.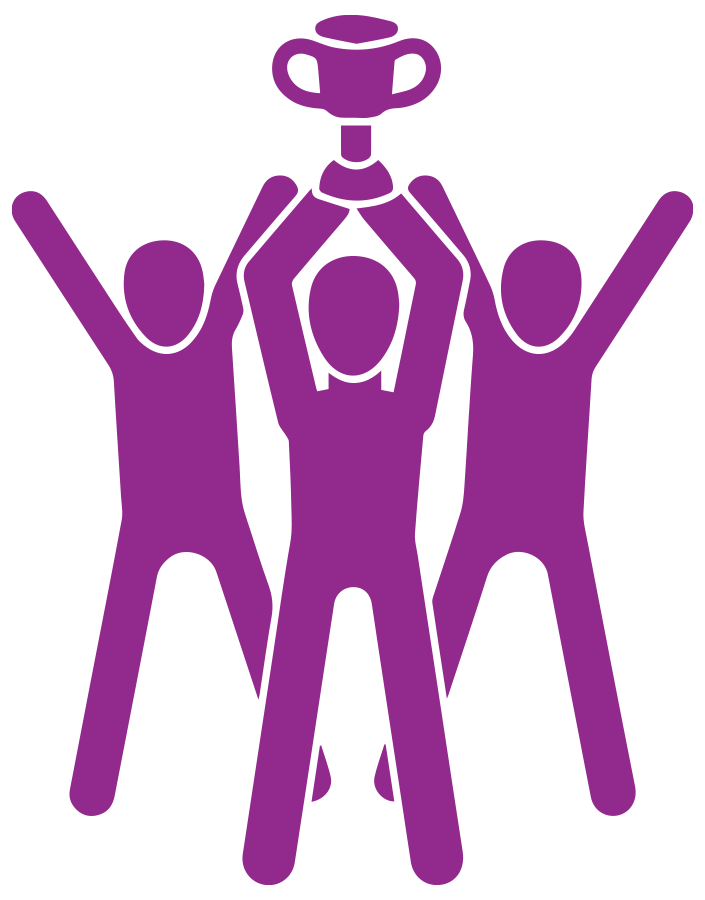 Who Will Win?
Become the Top Dogs team by raising the most funds for Animal Care PA through Bark in the Park, and your team will:
Be the first practice name printed on our new traveling plaque that you can proudly display in your office for a year!
Enjoy breakfast for your team
Most importantly...get the bragging rights!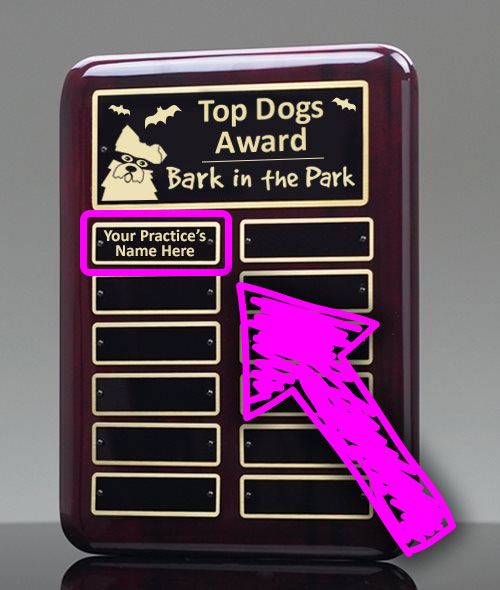 Last year's Bark in the Park event had:
330 runners and walkers
$13,000 raised for Animal Care PA's programs
Help us make this year's virtual event even bigger!
Get Your Veterinary Hospital Involved!
Bark in the Park will feature a special competition open only to participants registered as part of a veterinary hospital team. So gather your coworkers, family members, and friends, form a team and get ready for a little friendly competition with other veterinary hospitals.
Here's how it works:
Name a team captain and have the team captain register for Bark in the Park at BarkinthePark5K.org - When registering, all individual team members will want to create their own account. A team captain can register everyone all at once during their own registration by choosing the number of adults, children, and with or without T-shirt, but individuals will still need to create their own accounts to help with fundraising.

Choose Create a New Team under the event questions.
Choose a Team Name
Select "Yes" or "No" whether you are a veterinary practice team or not
Let us know whether your team plans to participate in the costume contest!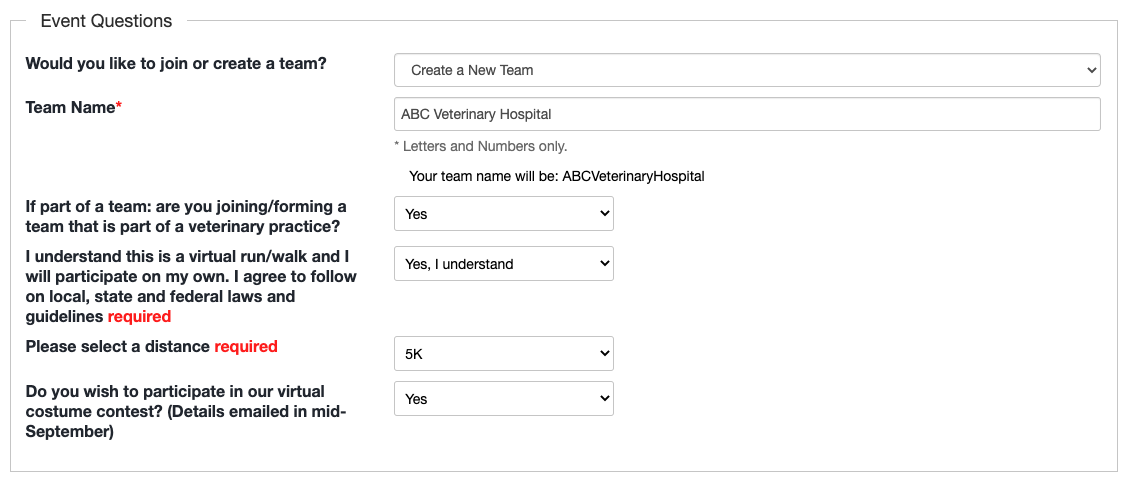 Once the team is created, individuals will be able to register at BarkinthePark5k.org and then Select Join an Existing Team and then choose your team from the drop down list.
---
Fundraising:
The Team Captain will select "Create a Fundraising Team" on the Become a Fundraiser/Donate page.
All individual team members will select "Join an Existing Fundraising Team" on this page and choose the team from a dropdown list.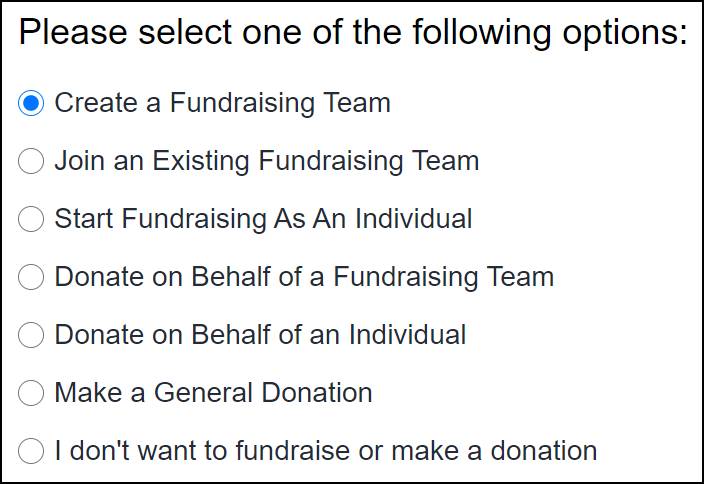 The Team Captain that created the Fundraising Page will receive an email confirmation with the following:
The URL to your fundraising page that you can share with your teammates, co-workers, clients, friends and family.
Your team's goal
How to edit your fundraising page and personalize to your team information:

Login to IT'S YOUR RACE and go to MY ACCOUNT then MY PROFILE. Click on your fundraising page team name and you'll be able to edit your page there.
That's it! 2020 has been quite the year, so it's time to have some fun while participating in a great cause for the community and the veterinary profession.
If you have questions regarding individual or team registration, please contact us at This email address is being protected from spambots. You need JavaScript enabled to view it..
We look forward to having you participate in our Virtual Bark in the Park for 2020! Let's see who will get the bragging rights of the Top Dogs Award Plaque, as well as breakfast for your team!