Want to help promote Bark in the Park? We'd love to have you help spread the word.
Digital Ads
We have prepared some digital banner ads for you to easily post on your website. We just ask that you link it to BarkinthePark5K.org. Sizes vary.
300x250 px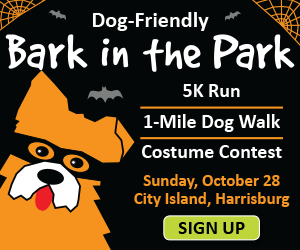 300x600 px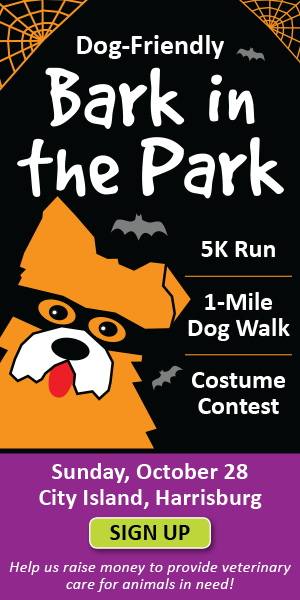 728x90 px

---
Printed Vinyl Banners
We have a limited supply of vinyl banners available for you to post at your veterinary practice, business or other location.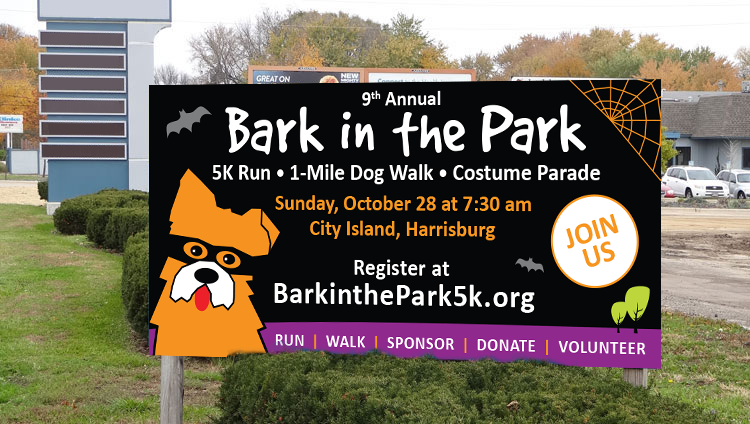 Contact us
if you're interested in a vinyl banner.
---
Printed Posters
We have an 8.5x11" poster available for download to hang up in stores, veterinary practices, schools, community centers, etc.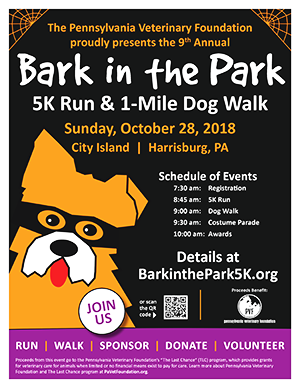 Download Poster